Renowned interior designers Luchetti Krelle set a casual beach-side scene for the new Saké Restaurant & Bar, upon the rooftop of Manly Wharf and amidst a backdrop of glistening ocean views. Co-director Rachel Luchetti, who designed the inaugural Saké in The Rocks a decade ago, discusses the elements behind this latest project. 
How would describe your design style?
We pride ourselves on not having a particular design style but rather an approach to design that is always bespoke, navigated by the client's brief, the locale and often times the cuisine.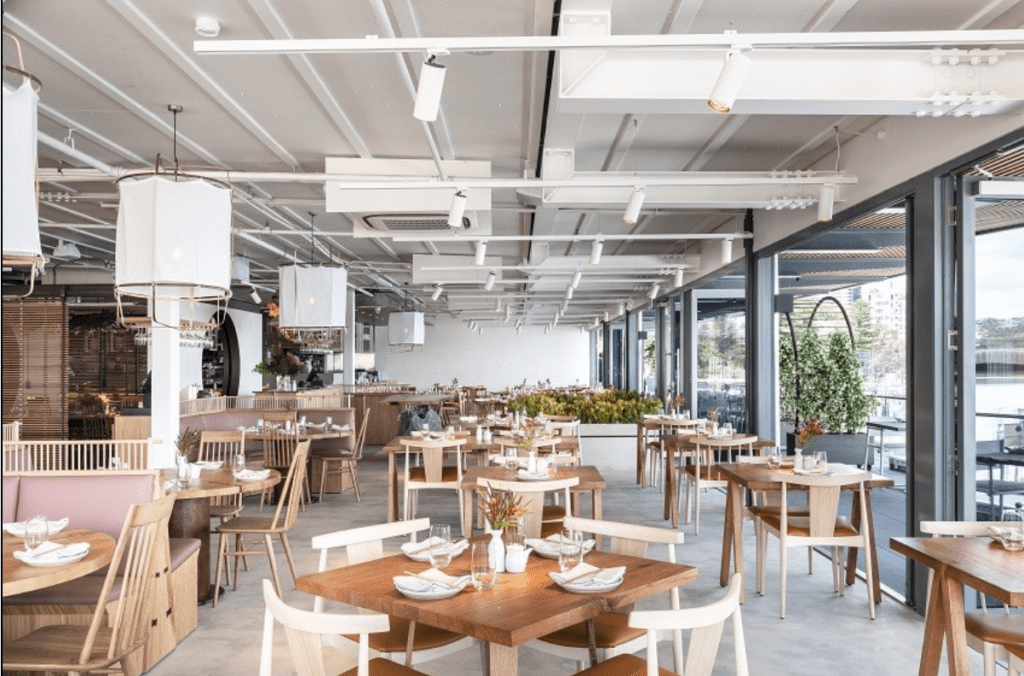 What, or who influences your work?
We research extensively to ensure that influences come from unexpected channels – not simply appropriating the work of others. 
How have you incorporated Manly into the design of this venue?
There is a relaxed harbourside feel with a light palette and play on materiality that's unique to Manly – off form concrete and rough sawn Oregan timber panelling sets the tone and there's even a subtle reference to a ship's hull in the way we have exposed and treated the ceiling. 
What is your favourite element of Saké Manly?
The private dining rooms and the succession of circular windows – the effect is quite incredible.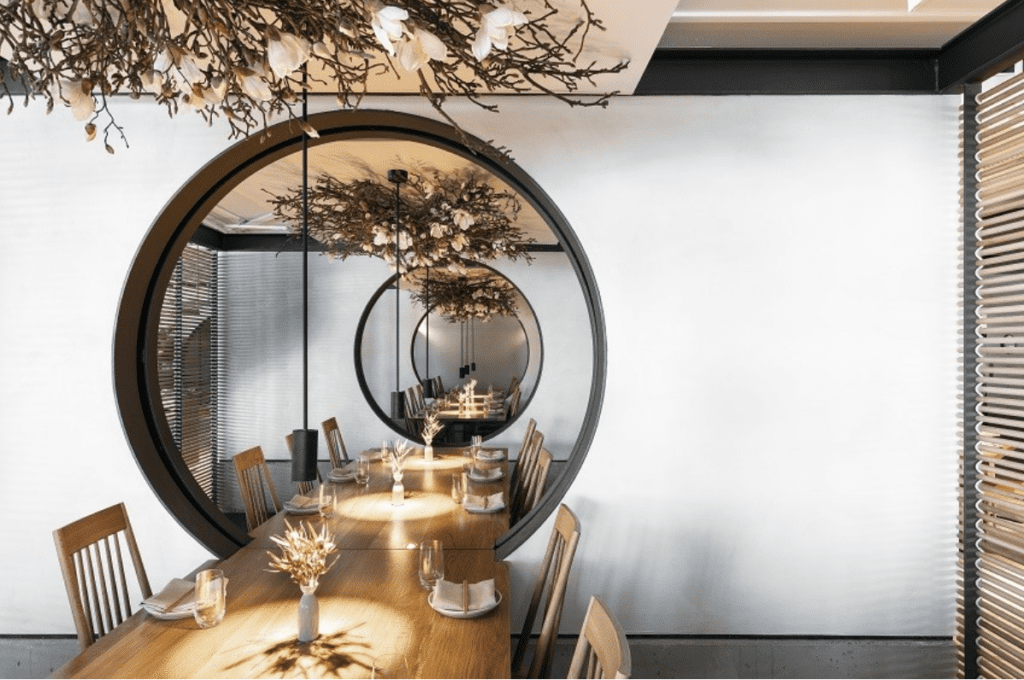 Which materials/textures/colours have you most enjoyed working within this venue?
Love the timber dowels, steel and rope that form our 'sushi mat' screens. The foliage in the living artworks produced by Loose Leaf. 
What has kept you awake at night (if anything) with this project?
The programme was tight and we were certainly stressing about lead times with joinery and furniture. Our suppliers were providing weekly updates on European furniture and we were cutting it fine. 
Are there any common design aspects that link the Saké restaurants that you have worked on? The Smile chairs by Andreu World – supplied by Kezu.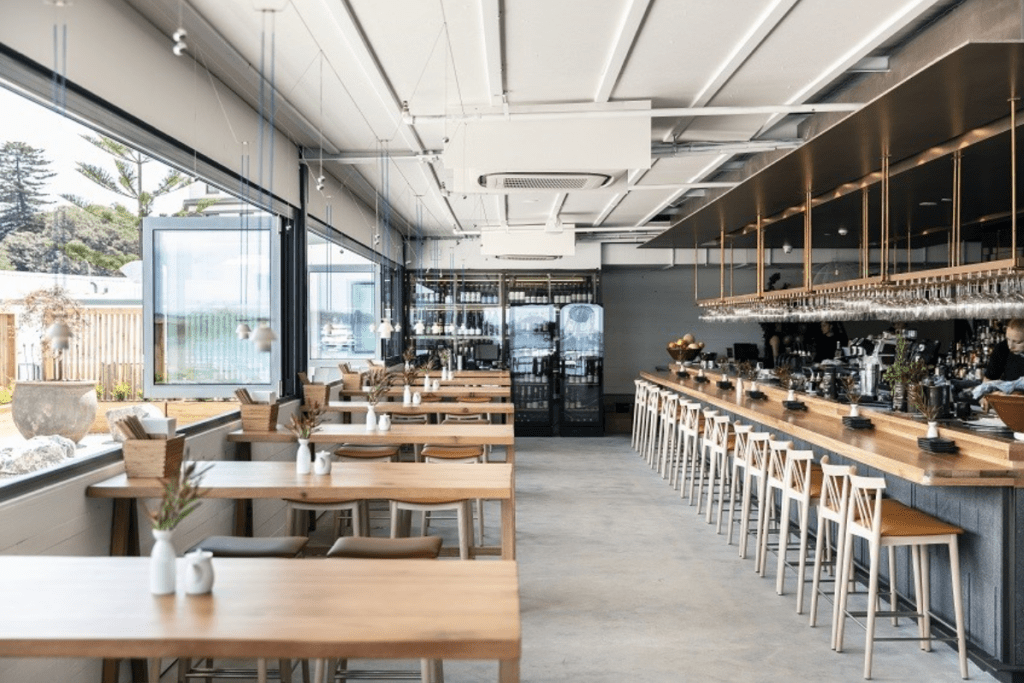 Do you have a favourite Saké out of those you have worked on?
Obviously, our original design at The Rocks holds a very special place in our hearts but the evolution of the brand that we've achieved here is a close second – and perhaps slightly more ambitious in pushing the boundaries. 
Are any particular design requests currently trending amongst your clients?
Greenery. 
Which design trends are you most excited about in 2018/19?
Throwbacks and layering.