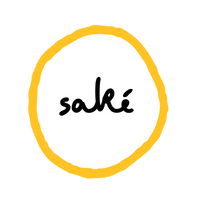 Award-Winning
Contemporary Japanese Restaurant
Discover Saké Japanese Cuisine
Experience Saké: a chic collective of four stunning destinations across Sydney and Melbourne. View our locations.
Enjoy an elevated, non-traditional take on Japanese food. Splurge big on super-fresh, sustainable seafood, including Bluefin Tuna, Hiramasa Kingfish and Glacier 51 Toothfish, or graze on luxe little bites such as smoky robata meats, hand-made sushi and sashimi, and signature maki rolls.
Japanese flavours pervade the drinks list, from house-infused cocktails to whisky, gin, shochu, umeshu, craft beers and over 30 bins of sake, all sourced from the Land of the Rising Sun.
Open kitchens and sushi counters take centre stage, as a touch of theatre unravels with every course. Sit counter-side and watch sushi masters craft delicate sashimi, artful sushi and intricate starters and main courses. Catch the sensational aromas of centuries-old, Japanese robata grilling. Hear the expression irasshaimase (meaning welcome) chanted by team members as guests arrive. Enjoy the dramatic arrival of the famous Dragon Egg dessert, in a flourish of dry-ice smoke, then watch as it melts under a sensational pour of hot caramel sauce.
Stylish bars, sushi counter dining, intimate tables and elegant private dining rooms combine to create breathtaking spaces for occasions of every kind: from business lunches to product launches, date nights and group-friendly social soirees.
Take in the buzz of the busy bar and soak up the ambient pulse of a Saké's signature soundtrack. Absorb the atmosphere and enjoy an experience that is intoxicatingly and exclusively Saké.
Indulge your Saké obsession at home, with classics such as Hiramasa Kingfish, Popcorn Shrimp and sensational nigiri and sashimi, all hand-made to order by our expert sushi chefs.
Experience Saké, an elevated, non-traditional take on Japanese food.