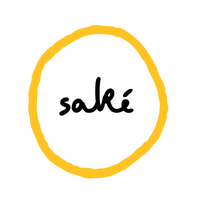 Group Dining - Hamer Hall
Situated on Southbank Promenade, overlooking the Yarra River, Saké Hamer Hall is a coveted destination for group dining occasions. 
A stunning mezzanine gives groups a semi-private space and riverside views to enjoy, while two intimate dining rooms with stunning Japanese-inspired timber-slatted doors enable guests to soak up the unique Saké ambience. 
A la carte and set menus of Saké's spectacular contemporary Japanese dishes are available, depending on the size of the group. Expert wine pairings are ready for selection. 
Click on the photographs below to explore more detail about each room, including menus, deposits and minimum spend. 
Alternatively, click on the Explore & Book button to view a full suite of photographs, menus, and room configurations for all Saké private dining rooms, and to submit requests, or contact our reservations team. 
Saké Restaurant & Bar Hamer Hall can host private events or arrange a private dining space.